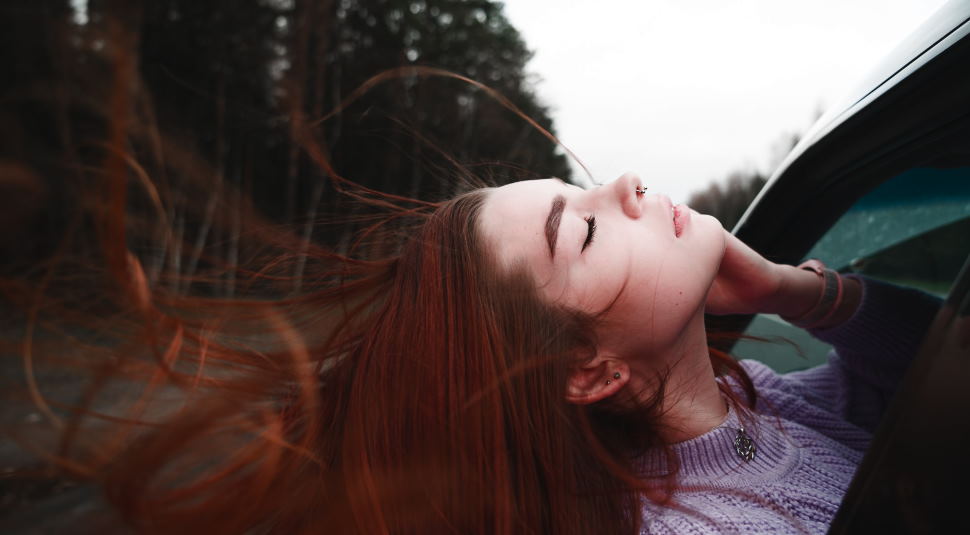 How to Photograph Hair: Capturing Texture, Dimension and Movement in your Images
Capturing the beauty and dimension of hair in photographs can be a challenge, but with a few simple tips, you can create stunning images that show off the texture and movement of this natural crowning glory. In this blog post, we'll share some tips on how to photograph hair and provide some inspiration for creating amazing hair photos. So whether you're a professional photographer or just looking to snap a few good pics of your own locks, read on for some helpful advice!
Tips for planning a hair photoshoot
In this guide, we'll show you how to photograph hair in a way that captures its texture, dimension, and movement for stunning results. Whether you're shooting a model in a studio or photographing a friend at home, these tips will help you take gorgeous hair photos every time.
When photographing hair, there are two main things to keep in mind: lighting and composition. So let's start with lighting.
One of the best ways to light hair is with diffused light. This can be natural light coming through a window or artificial light from a softbox or umbrella. The key is to avoid harsh shadows, which can make hair look flat and lifeless.
If you're using artificial light, we recommend setting up two light sources: one on either side of your subject, at a 45-degree angle. This will give you nice, even lighting that will highlight the texture and movement of hair.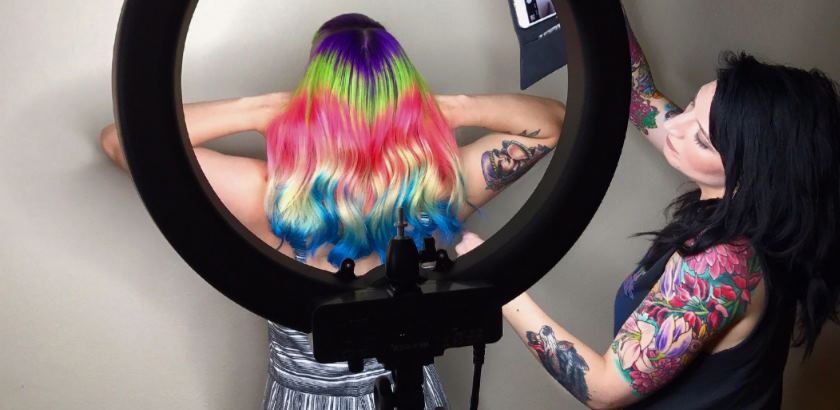 Now let's talk about composition. When composing your shot, keep in mind that hair is often most flattering when it's not in the center of the frame. Instead, try offsetting your subject to one side or the other for a more dynamic look.
You can also get creative with angles. For example, shooting from above or below can give hair a dramatic look, while shooting from the side can be gentler and feminine. Again, experiment and see what works best for your subject and lighting setup.
Finally, don't forget to capture movement. Hair is always in motion, so don't be afraid to use a slow shutter speed to capture that sense of movement. Just be sure to use a tripod or some other form of support to keep your camera steady.
With these tips in mind, you're ready to start taking some stunning hair photos! So go out there and put them into practice. We can't wait to see what you come up with.
Popular photoshoot hairstyle ideas for women
One of the most popular hairstyles for women these days is the messy bun. It's a great look for any occasion and easy to do yourself. Just gather your hair into a high ponytail, then twist and wrap it around until it forms a big, loose bun. If you want, you can even add some flair by adding a few strategically placed bobby pins or hair accessories.
Another great option for women with long hair is the fishtail braid. This elegant hairstyle is perfect for special occasions, and it's quite easy to do once you get the hang of it. Just divide your hair into two sections, then take small pieces from each side and cross them in the middle. Then, as you keep braiding, add small sections of hair from the outside to create a cascading effect.
Try a half-up, half-down hairstyle if you're looking for something a little more casual. This look is great for days when you want to wear your hair down but doesn't want it to be all over your face. To do this, gather the top half of your hair into a ponytail or clip, then leave the bottom half loose. You can add some waves or curls to the loose strands for a fun and flirty look.
Finally, the updo is one of the women's most popular photoshoot hairstyles these days. Updos are great for formal occasions, and they can also be a lot of fun for more casual get-togethers. There are many different ways to style an updo, so you can let your creativity shine. First, gather your hair into a high ponytail to do an updo, then pin it up in the back. You can leave some pieces down in the front for a softer look, or you can pull it all back for a sleek and sophisticated style.
These are just a few of the many photoshoot hairstyle ideas for women that you'll find online and in magazines. With so many options, you're sure to find the perfect look for any occasion. So go ahead and start exploring all of the different styles out there. You might be surprised at how easy it is to find a new favorite look.